Seamless Aluminium Guttering
5 Advantages of Seamless Guttering
Seamless Aluminium Guttering is manufactured from Aluminium. 75% of all aluminium ever manufactured is still in use today. Seamless Gutters are fabricated from an aluminium coil which is made from 95% recycled aluminium. This makes the product one of the most sustainable and green products on the market.
Seamless Aluminium Guttering systems are custom fitted for each property, so you are guaranteed perfect measurements. We are able to install the following sizes: 125mm, which suits the average family home, 150mm, which suits the larger properties and smaller commercial buildings, 200mm, for agricultural barns and industrial buildings.  Having well-crafted gutters that fit perfectly ensures exceptional performance and functionality over their lifetime. This also reduces waste.
Seamless Aluminium guttering Is aesthetically appealing. With no joins or external brackets this gives a clean sharp image to your roofline. Seamless Aluminium Guttering is powder coated (with a good selection of modern and traditional colours) on the inside and the outside with a 20 year guarantee so reduces the need for repainting.
Joins equal leaks. Traditional guttering and plastic over a 20m run of gutter will have multiple joins, which, overtime will leak. Seamless Aluminium Guttering on the other hand only has a join where they meet on the corner. This reduces maintenance over the years
Cost!! Seamless Aluminium Guttering, being fabricated on site and easy to install is the most cost effective of the metallic gutters. The costs are often 50% cheaper than sectional aluminium and box gutters.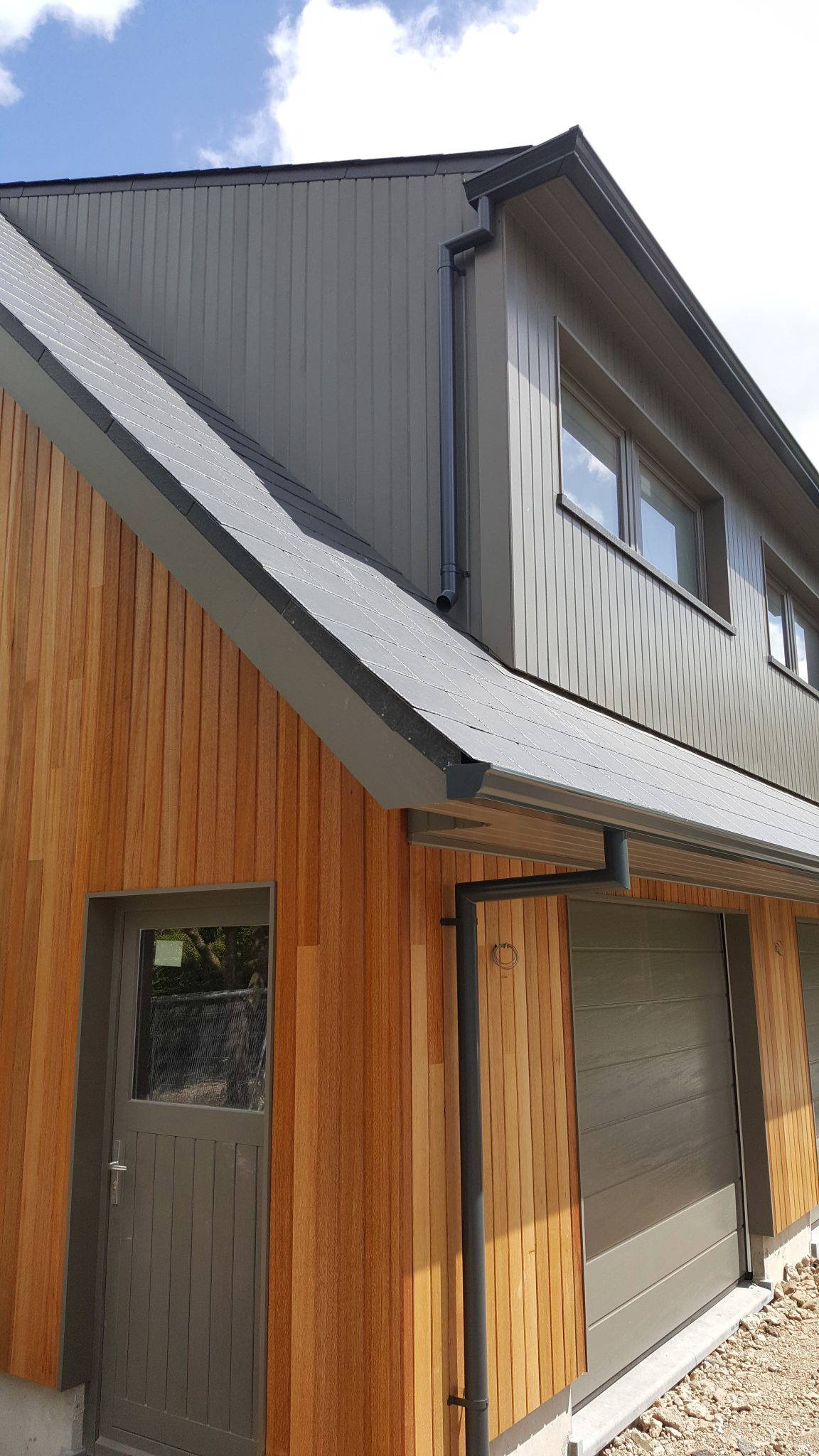 Heritage Guttering
Reasons for using Heritage Guttering
What is a Heritage guttering system? Either a half round or ogee gutter made from cast iron of cast aluminium.  They are made to traditional specification i.e. 3", 4", 5" and 6' lengths.
Many period and Victorian properties are listed and require a rainwater system which matches the existing. Some times a property just suits a traditional feel and product.
In the seamless guttering section, I mentioned joins equal leaks. Obviously with this traditional system there are plenty of joins, and whilst they will leak sometime in the future, we make every effort to prolong this. We use a quality polymer-based silicon and prime all the surfaces with a silicon activator.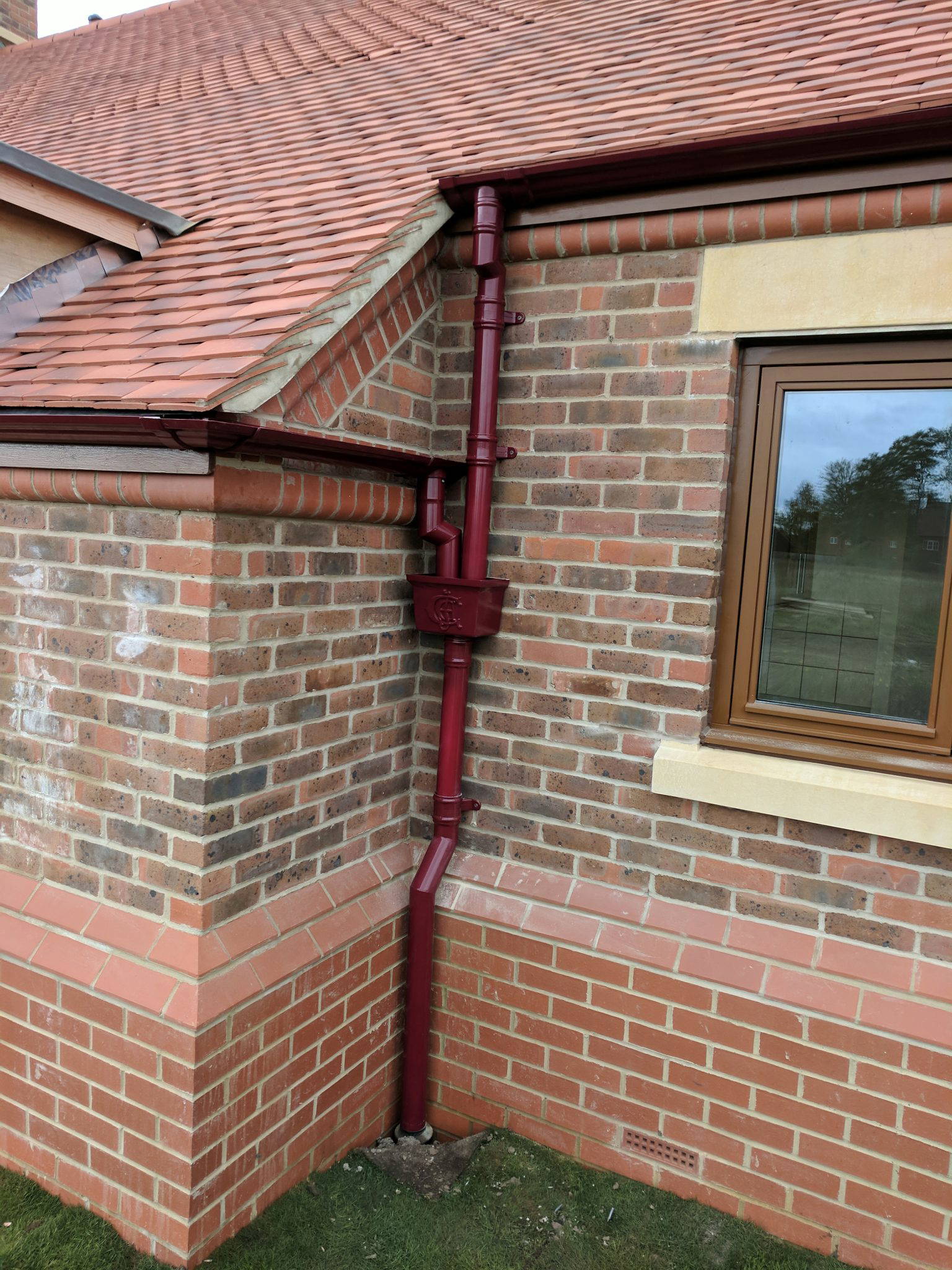 Hoppers and Downpipes
​
We can offer a wide verity of downpipes and hoppers. From traditional cast collard to swage or flush fit, in both round, square or rectangular. We can have them powder coated to any RAL colour. We can offer different gloss levels or even a leatherette finish in the black.
We have our swan necks custom made for each location and they are made in one piece giving a clean line which removes the ugly join.
We offer all styles of hoppers from ornate traditional cast aluminium to pressed aluminium.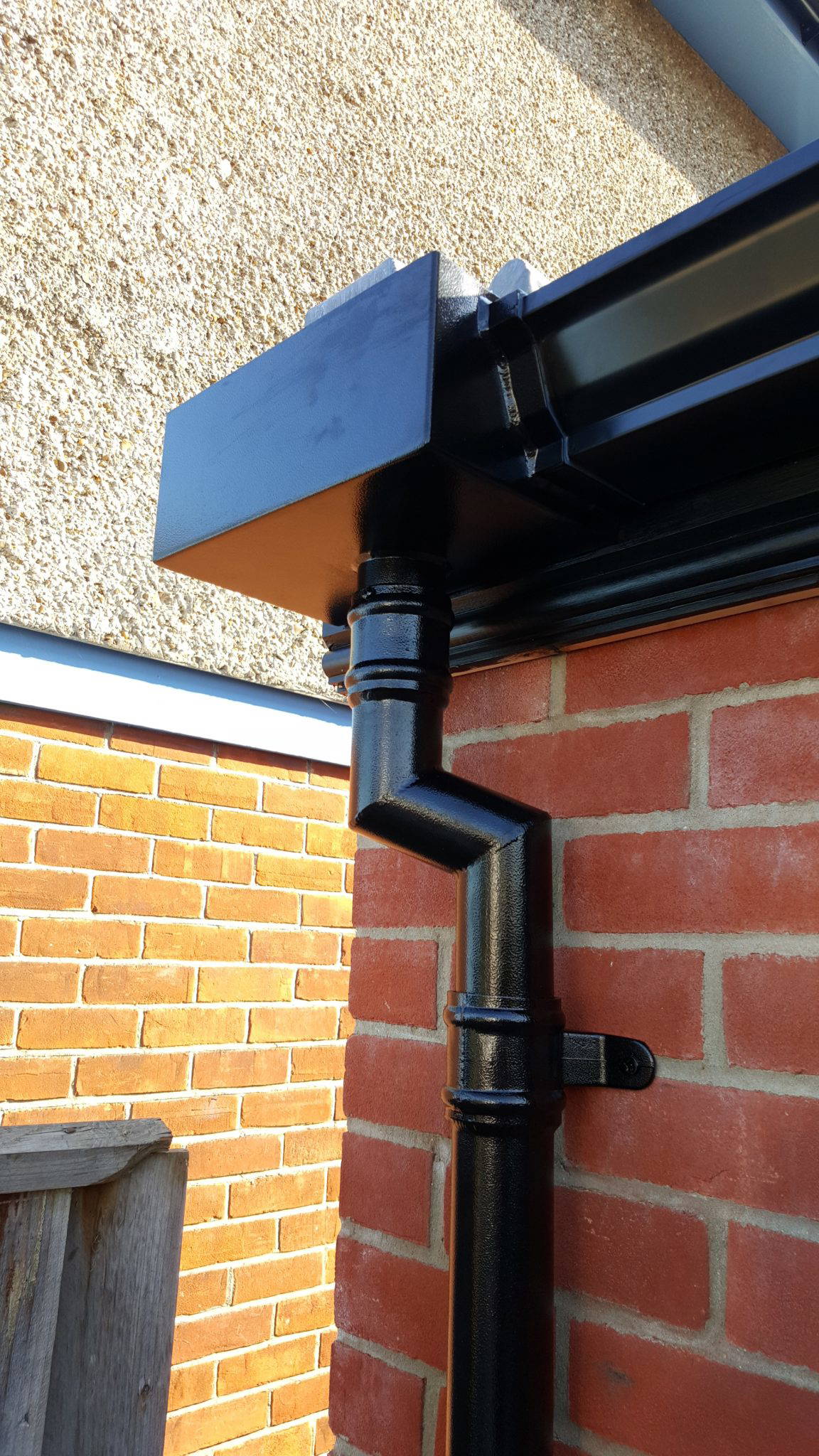 Lindab
​
Lindab is a Swedish rainwater system that has taken the UK by storm. Lindab is manufactured from either steel or copper. The steel comes in a variety of finishes and colours. There is a powder coated finish and a galvanised finish.
Lindab is either in a half round or a box gutter. Both are very contemporary and look fantastic on modern buildings which is why many architects specify it.
Lindab whilst having joints does not rely on silicon to seal. They have gasket strap which clamps to the outside of the join which works very well.
ASG not only supplies and installs but we also our an approved distributor and can off a discount of 25% off list price.